About Uganda Convention Bureau (UCB)
Uganda has been host to international meetings of small, mid and large capacity since the early 2,000s, successfully executed by both Government and private sector, with the highlight being the hosting of the Commonwealth Heads of Government Meeting (CHOGM) in 2007 (attended by Her Highness Queen Elizabeth II of England, 36 Heads of State and approximately 3,500 delegates).
In recent years Uganda's ranking in Africa, as reported by the International Congress and Convention Association (ICCA) has consistently been amongst the top 10 African destinations hosting international Association meetings, with an 8th position recorded in 2017.
Recognizing the significant opportunities in the MICE tourism sector, the Ministry of Tourism, Wildlife and Antiquities is proud to have launched Uganda Convention Bureau in early 2018 to professionalize the industry in Uganda.
Uganda Convention Bureau's fundamental role is to market and promote Uganda as a MICE destination, bid for MICE events and collaborate with private sector stakeholders to grow the industry as a whole. The Bureau offers impartial advice, guidance and support to international meeting and event planners through every stage of planning. UCB plays an important strategic role in supporting Government goals for MICE tourism, increasing the country's market share and thus helping drive the economic development agenda forward.
A member of both ICCA and SITE, Uganda Convention Bureau adheres to international best practices for Convention Bureaus providing advisory services, pre- and post-bid support, destination expertise, event planning support and on-site services to clients. We strive to achieve the highest levels of professionalism in our dealings with partner stakeholders, the broader marketplace and clients.
We invite you to come and experience for yourself the richness in the Pearl of Africa for your next meeting or incentive travel programme. Please contact Uganda Convention Bureau for all your meeting, conference, incentive or event planning needs.

Uganda Association of Conference Incentive Industry (UACII)
UACII was launched in Kampala during mid-2018. This professional association brings together Uganda's private sector to lead, facilitate and develop the destination's business tourism competitiveness, and raise the service standards to international best practice. Membership comprises qualified, specialist MICE companies that include hotels, venues, Professional Conference Organizers, Destination Management Companies and other service providers.
Dealing with a member of UACII will ensure quality, providing our clients with greater effectiveness and efficiencies within the sector in terms of well-coordinated and professional service delivery of international meetings and incentive travel programmes in Uganda. Look for the UACII logo when choosing your Uganda MICE service provider and ensure peace of mind in delivering your event.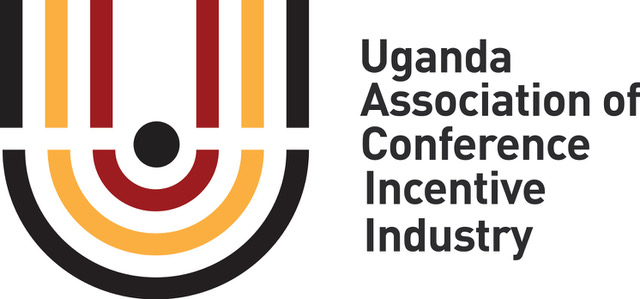 UACII  Acting Chair: Mr. Peter Kagwa
peter@eventswarehouse.biz

Secretary: Ms. Rachel Lubega
rlubega@qualitymngt.com